The Ultimate Spa Experience
May 5, 2022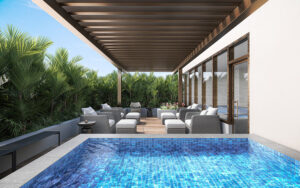 Among the unique amenities offered by the Renaissance Residences Honolulu are the Japanese-inspired Ofuro Soaking Baths.
With both indoor and outdoor Ofuros available, the baths will offer a relaxing spa setting, melting away tension and stress while centering mind, body and soul.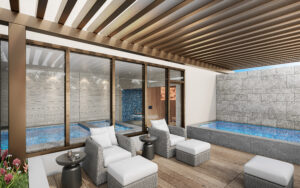 The Indoor and Outdoor Ofuro Soaking Baths allow spa guests to enjoy the amenities within a social setting. The spa also includes Himalayan Salt Saunas, Steam Rooms, Cold Plunge Baths, and Treatment Rooms.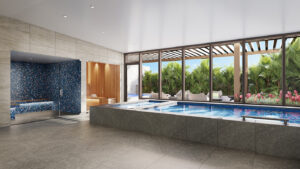 Spa amenities, including the Indoor and Outdoor Ofuro Soaking Baths, are available to residents of the Renaissance Residences Honolulu and their guests.
The information contained herein should not be relied upon in deciding to purchase a unit. All figures, renderings, maps, site and floor plans, photos, simulated views, images and other information depicted were developed for mockups and marketing purposes only to assist the purchaser in visualizing the residences and amenities. They may not accurately depict the project and may change at any time. All figures, facts, information and prices are approximate and are subject to change at any time. To the extent permitted by law, the developer disclaims all liability that may arise out of errors or omissions in the content hereof.

This is not intended to be an offering or solicitation of sale in any jurisdiction where the project is not duly registered or where such offering or solicitation would otherwise be prohibited by law.
WARNING: THE CALIFORNIA DEPARTMENT OF REAL ESTATE HAS NOT INSPECTED, EXAMINED, OR QUALIFIED THIS OFFERING.