Open Floorplans with Three Distinct Levels
Apr 28, 2022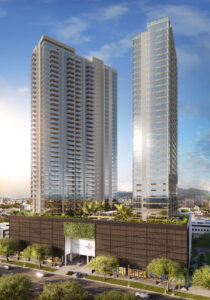 Each of the three distinct levels at the Renaissance Residences Honolulu offers a variety of floorplans to choose from, thoughtfully designed to provide a sanctuary in the sky from the East Tower's 30th floor up to the 39th floor Penthouse level.
Buyers will be able to select a floorplan from either the Executive Level, the Grand Level or the Penthouse Level, each of which offers contemporary luxury residences.
The Executive Level, located on floors 30 to 34, includes 13 different floorplans offering studios and one-bedrooms.
The Grand Level, located on floors 35 to 38, offers 10 different floorplans for studios and one-bedrooms.
The Penthouse Level is located on the 39th floor, offering 7 luxury residences, including studio, one and two-bedrooms.
A total of 112 units, with each residence designed to provide a complete condotel experience, from turnkey finishes to quality brand appliances.