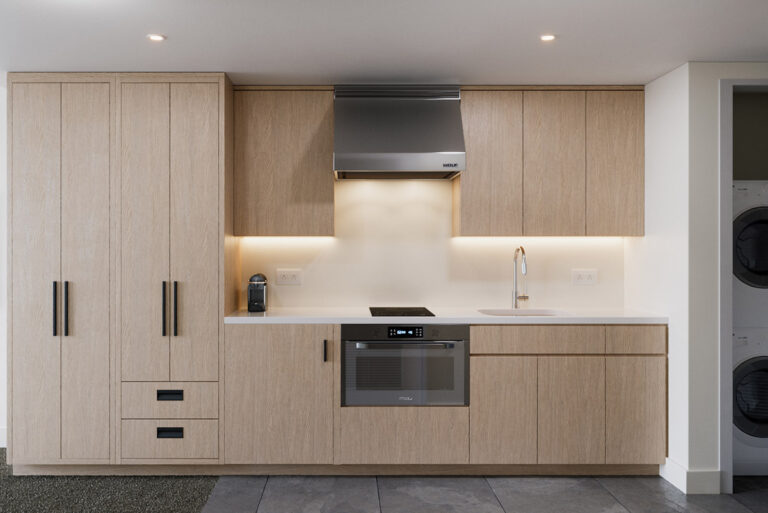 kitchen
Cook with ease and style with luxurious Sub-Zero™, Wolf™, and other premium kitchen appliances*. This contemporary kitchen was designed to inspire secret recipes and favorite dishes. Each unit type will have its own special ambiance and style with turnkey finishes that enhance its overall feel.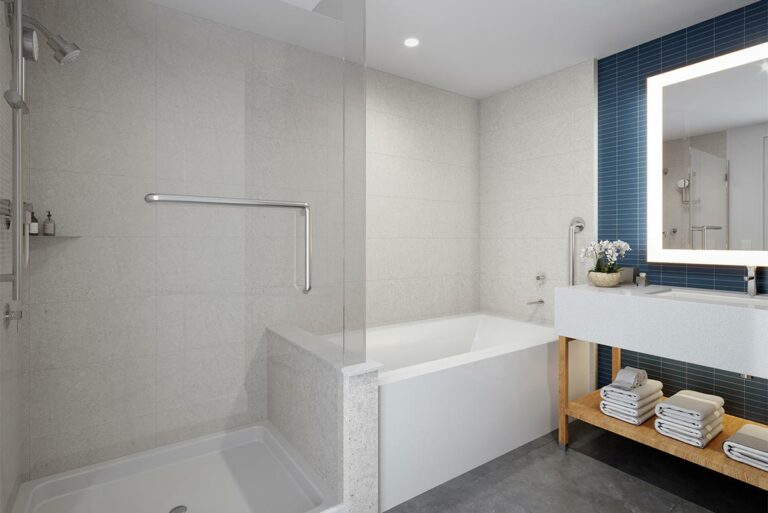 bath
Enjoy the feeling and comforts of home, relax in a plush bed, or indulge in a Deep Soaking Tub*. This is the perfect place to rejuvenate before the next adventure begins.
*ADA Designated Units may have modified floorplans, brands, fixtures, and/or finishes.
AMENITIES
One of the most extravagant perks of being a guest or owner at the Renaissance Residences Honolulu is the Sky Terrace, a playground for fitness, wellness, and a whole lot of fun.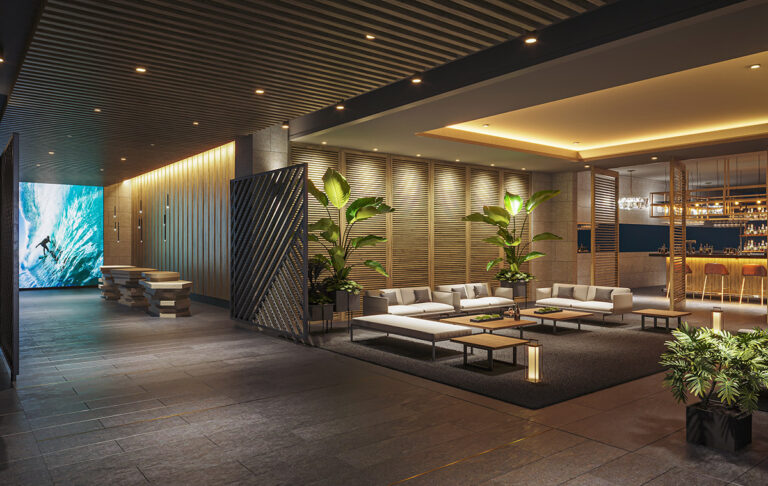 Lobby
From the moment someone steps into the welcoming lobby, they feel at home. Elegant design and inviting spaces greet them. Dazzling amenities shed the stresses of the outside world. This heavenly haven is a place to revitalize, restore, and reawaken the spirit.
The information contained herein should not be relied upon in deciding to purchase a unit. All figures, renderings, maps, site and floor plans, photos, simulated views, images and other information depicted were developed for mockups and marketing purposes only to assist the purchaser in visualizing the residences and amenities. They may not accurately depict the project and may change at any time. All figures, facts, information and prices are approximate and are subject to change at any time. To the extent permitted by law, the developer disclaims all liability that may arise out of errors or omissions in the content hereof.

This is not intended to be an offering or solicitation of sale in any jurisdiction where the project is not duly registered or where such offering or solicitation would otherwise be prohibited by law.
WARNING: THE CALIFORNIA DEPARTMENT OF REAL ESTATE HAS NOT INSPECTED, EXAMINED, OR QUALIFIED THIS OFFERING.