Opening March 7th – Sales Gallery For Renaissance Residences Honolulu
Mar 3, 2022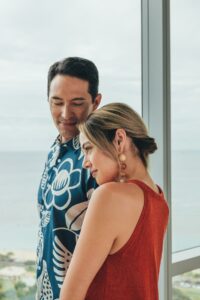 Construction is nearly complete on the Renaissance Residences Honolulu Sales Gallery, which will open on March 7th, 2022, to interested buyers and the general public.The Sales Gallery will include a model kitchen and bathroom, showcasing some of the contemporary appliances and finishes, including:
Sub-Zero™ and Wolf™ appliances*
American-made cabinetry by Bruce Matson Company
Silestone™ quartz countertops
hansgrohe™ fixtures
TOTO® Washlet toilets
Deep soaking tubs*
Visitors will also view different floor plans and learn about the many amenities the Renaissance Residences Honolulu have to offer while meeting with a Sales Team member.
Overlooking historic Kapiolani Boulevard, the Renaissance Residences Honolulu are thoughtfully designed to offer hotel living with the comforts of home.
The information contained herein should not be relied upon in deciding to purchase a unit. All figures, renderings, maps, site and floor plans, photos, simulated views, images and other information depicted were developed for mockups and marketing purposes only to assist the purchaser in visualizing the residences and amenities. They may not accurately depict the project and may change at any time. All figures, facts, information and prices are approximate and are subject to change at any time. To the extent permitted by law, the developer disclaims all liability that may arise out of errors or omissions in the content hereof.

This is not intended to be an offering or solicitation of sale in any jurisdiction where the project is not duly registered or where such offering or solicitation would otherwise be prohibited by law.
WARNING: THE CALIFORNIA DEPARTMENT OF REAL ESTATE HAS NOT INSPECTED, EXAMINED, OR QUALIFIED THIS OFFERING.