Rest and Relax with Luxury Spa Amenities at Home
Apr 14, 2022
With a wide variety of spa offerings, The Renaissance Residences Honolulu provides relaxing experiences to residents and their guests.
The Sky Terrace, located on the 8th floor, offers a wealth of luxury amenities, including: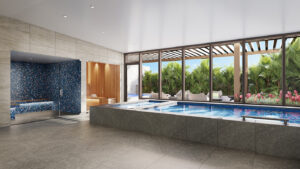 Indoor and Outdoor Ofuro Soaking Baths
Step into the warm, inviting waters of Indoor and Outdoor Ofuro Soaking Baths. Tension melts away in this unique social spa, unlike any residential amenity on the island.
Himalayan Salt Saunas and Steam Rooms
Warm Himalayan salt has a soothing effect that may help relieve anxiety, reduce stress, improve sleep and more. Guests can enjoy the Himalayan Salt Saunas or opt to experience one of the Steam Rooms.
Cold Plunge Baths
The spa's Cold Plunge Baths offer a break from the heat and a way to recharge.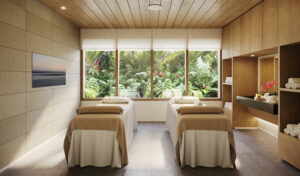 Treatment Rooms
Residents can let their stress and tension melt away with a visit to one of the Treatment Rooms.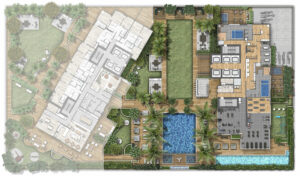 Outdoor Amenities
Relaxation isn't just available at the spa. The Sky Terrace includes several pool options and a Refresh Bar that offers food and beverages for purchase, keeping guests hydrated and nourished as they unwind.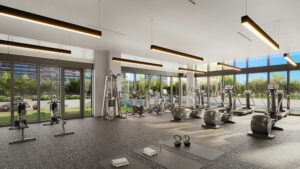 Fitness Offerings
The Fitness Center offers state-of-the-art Life FitnessTM equipment, an outdoor MoveStrongTM strength training space, and a Yoga Studio for those who prefer to exercise to relieve stress.
The Renaissance Residences Honolulu prioritizes self-care with its luxury spa and wellness offerings. These resort-level amenities are just a short elevator ride away for residents and guests.