Luxury Pools and Amenities
Nov 10, 2022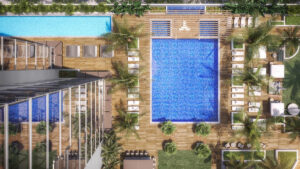 At The Renaissance Residences Honolulu, residents and their guests will be able to experience the benefits of a luxury resort at their convenience. The Sky Terrace, located on the 8th floor, offers many amenities to provide rest and relaxation.
The Main Pool is the centerpiece of the amenity deck. The outdoor, heated, saltwater swimming pool is surrounded by comfortable shaded lounge chairs complemented by a prominent water feature.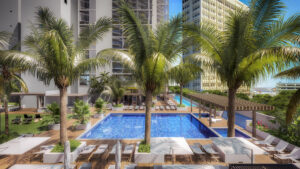 Two hot tubs are located conveniently at the edge of the Main Pool, allowing guests to take a quick dip after a swim and socialize with others. Nearby cabanas offer shade and seating for gatherings.
An impressive 25-meter-long Lap Pool is located just beside the fitness center, available for exercise, training and lap practice.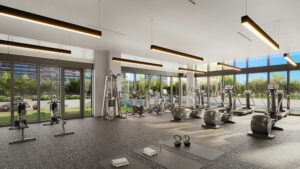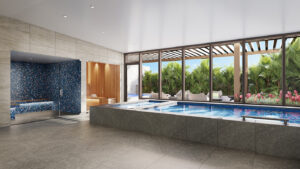 In addition to the many swim offerings, the Sky Terrace offers many opportunities for activities on the Great Lawn, a fully equipped Fitness Center, Treatment Rooms, Indoor and Outdoor Ofuro Soaking Baths, and a Refresh Bar with food and beverages available for purchase.
Residents of The Renaissance Residences Honolulu will have access to these amenities all year round. It allows them to enjoy the tropical climate and sunshine this ideal location offers.
Studio $871,900
One Bedroom from $781,200 to $967,600
One Bedroom plus Den $1,225,000
Two Bedrooms Sold Out