Artwork Rooted in a Sense of Place
Jul 14, 2022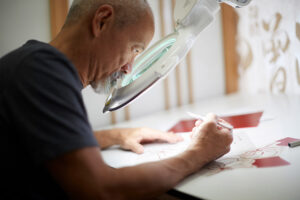 The Renaissance Residences Honolulu is designed to be bold, stylish and reflective of the authentic voice of its unique location. Interior artwork created by renowned Hawai'i Island designer and cultural practitioner Sig Zane is featured within the Residences and the Renaissance Honolulu Hotel & Spa.
Zane's artwork was inspired by the ko'a – the traditional fishing grounds of a Hawaiian family. Not so long ago, 'ohana (families) would paddle out on canoes to specific spots in the ocean. Once there, they would drop rocks into the water and the accumulation of stones and growing coral provided a sanctuary for small fish over the years. The small fish would attract other fish, and these fishing grounds would provide growth and nourishment for generations.
Just like the ko'a, the Renaissance Residences Honolulu provides a safe haven to residents – a haven in the heart of Honolulu.
"In the 21st century, we continue to honor and respect the ancestors of place," said Sig Zane. "We give rank to the 'ako'ako'a, the coral, the foundation of Hawai'i."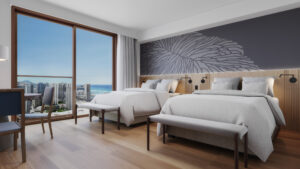 Studios from $494,600 to $879,700
One bedroom from $781,200 to $967,600
One Bedroom plus Den $1,225,000
Two Bedrooms Sold Out